Take a peek inside my world 🙂
Lovely post from Carla Sonheim!!
And links to upcoming classes too 🙂
"Creativity = Happiness" by Lynn Whipple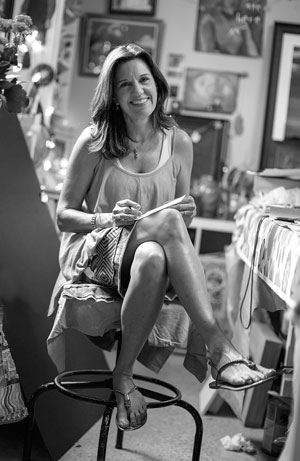 Over the next few months I want to introduce you to our wonderful teaching artists in a bit more depth! And, since Lynn Whipple is repeating her wonderful class, "The Joy of Collage," we'll talk with Lynn today!
(Then when you receive instruction and feedback in a class, you can know who you are learning from! For details about Lynn's upcoming class, which begins June 9th, click HERE!)
Lynn lives in Winter Park, Florida, and is currently co-teaching "2015: Year of the Spark!" with me and also has just launched a new line of cards: Creativity = Happiness (which you can find here at her etsy site!).

Lynn's Booth at the NYC Stationary Show, 2015
Two cards from Lynn's new card line!
* * *
6 Questions about Artistic Process
1. What was your first artistic medium?(As a child or an adult)
View original post 378 more words